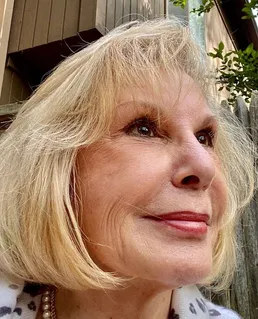 THE PROCESS OF THERAPY:
I believe it is important that clients know what to expect when they come for an initial evaluation. The goal of our first few meetings is to establish a positive connection so that our communication is effective. We will discuss your history, current situation and any other areas of your life that affect your eating disorder. We will also discuss your expectations, outline objectives leading to your goals, and implement a treatment plan. Each person's plan is tailor-made and individualized based on his or her current status. Please be assured that sensitivity to your needs and confidentiality are the cornerstones of the therapeutic alliance.
HOW CAN I HELP YOU?
You may have asked yourself, "Is there someone out there who can help me get my life back in control?"
I believe that I am the therapist and coach that can bring you positive results — and I sincerely want to help you!
As a coach, I will tap into your motivational system and help stimulate your vision of your "future self" so you have a "picture" of who you want to be. If there are boulders or constraints that interfere with your progress, whether internal or external, we will work together to understand and overcome them.
I WILL ALSO HELP YOU:
Decrease shame about your eating behaviors
Identify the feelings and emotions that trigger disturbed eating
Distinguish physical from emotional hunger
Become aware of mindless, unconscious eating
Plan ahead and keep a food diary
Deal with difficult situations and social events without resorting to bingeing
Move away from eating as a pastime to other more satisfying activities
Learn to soothe yourself in ways other than eating
Learn to regulate your moods and emotions without overeating
Appreciate good food in moderate proportions
Celebrate special occasions without overdoing it
Stop the voice of your "internal critic" who is at war with your body
Live a life of joy, accomplishment, freedom and choice