About Judith Asner
---
Welcome to my web site. I hope you find the following information helpful about individual, group psychotherapy, and coaching services that I offer.
I am a seasoned psychotherapist with over forty years of experience. I have devoted my career to the study and treatment of eating disorders. I strongly believe it is never too late to change your life. I offer you a new look at healing at any age, taking your personal growth to the next level, so you can live a life full of passion, purpose and meaning.
I received my Master's Degree in Social Work from the University of Maryland. I am skilled in psychodynamic psychotherapy, Imago Relationship Therapy, Internal Family Systems and EMDR. As a Certified Hudson Institute Coach from the Hudson Institute in Santa Barbara, California, and a graduate of the Group Psychotherapy Institute at the Washington School of Psychiatry, I bring varied professional skills to my clients. As the founder of one of the first outpatient eating disorder programs in the D.C. area, I have been an advocate for public awareness of eating disorders, its causes, symptoms and treatments. I have also served as the past president of the Washington Society for the Study of Eating Disorders, and been a TV and radio personality advocating for early detection and intervention.
Clients describe me as wise, experienced and compassionate. They feel that I am open and direct. If they ask a question, they will get an honest answer, which facilitates mutual understanding of our place in the process. Every session should end with clarity and direction to further improve the client's situation.
WHY WE SEEK THERAPY
People have different motivations for coming to therapy. Often they seek support in difficult circumstances, or seek to understand unresolved internal conflicts. Some feel they benefit from the opportunity to self-reflect within a safe, confidential relationship with a professional, wherein they share their deepest feelings. Others come to be coached towards their dreams, to heal an eating disorder or trauma, or to lessen their pain. Whatever the reason, the result should be a sense of well-being, greater peace of mind, comfort within your body, and symptom reduction. Again, every session should leave the client with a "pearl" or "win", to forward the progress.
THE THERAPEUTIC RELATIONSHIP
I believe the therapeutic relationship starts with a feeling of comfort and compatibility on both our parts. As a team, we decide upon the therapeutic approach, length of treatment and your goals. As there is no one-size-fits-all formula, your therapy is tailored to your specific needs. We'll discuss your personal history as it is relevant to your issues, any current life events that are impacting these issues, and the most appropriate care for your physical and mental health. Please be assured that confidentiality is the cornerstone of the therapeutic relationship – whatever is discussed never leaves the room without your written consent. Common Questions »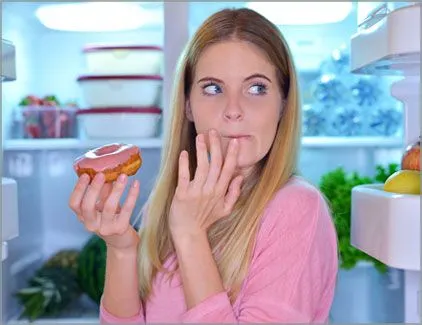 Eating Disorders